---
Simon Schurr
CEO & Chairman
Simon Schurr has over 23 years of business management and entrepreneurial experience with a core focus in emerging global healthcare solutions. Schurr founded CMTC around the vision of improving the affordability, quality, availability and accessibility of healthcare via innovative medical knowledge management software solutions. Schurr was invited to develop the solution at Columbia University Medical Center where he conceived the underlying C4P platform and developed the business models for monetizing medical expertise. Prior to founding CMTC, Schurr led the migration of technology and human assets of NYMA, a government contractor in Greenbelt, Maryland, to enter the healthcare space. NYMA was an engineering and systems integration company serving government agencies such as NASA and the FAA. Previously, Schurr was CIO of Coordinated Health Systems (Pennsylvania) where he created a distributed wide area network infrastructure to manage and deliver care among five regional and 12 employer medical centers. CHS is the largest Orthopedics and Sports Medicine multi-specialty group in Eastern Pennsylvania, with over 300 associates. Schurr has also served as Senior Consultant to the Executive Management of Network Imaging Corporation (Virginia), an Image Document software vendor (a NASDAQ company), to leverage the company's on-demand video technology with international partners. He holds a Masters of Science degree in Educational Technology from Lehigh University in Pennsylvania, and a B.A. in International Relationships and Business from the Hebrew University in Jerusalem.
---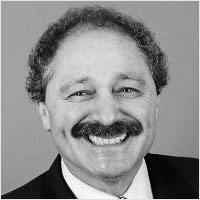 Steven Klein LL.B, MBA
Executive Vice President, Legal and Business Affairs
Steven Klein is an experienced Business Development and Marketing Professional with over 30 years of business development and marketing experience, and a member of the legal bar in both New York State and the Province of Ontario. Experienced in Business development for the pharmaceutical and healthcare industry, Steve has created businesses that utilize various facets of healthcare IT, including ePrescribing, eSampling, SMS messaging, and medication compliance. He has managed businesses that generated over $400 million in advertising revenues, primarily from major pharmaceutical clients. As a senior vice president at MediScripts, he managed the Business Development of several multi-channel offerings including:
The number one prescription service in the US( MediScripts)

An iPhone–based, ad-supported, SureScripts-approved electronic prescribing application coupled with eSampling and eSurveys

An HCP-gated community utilizing an IOM award-winning search engine coupled with a social media.
As general manager at Promex Medical Inc. for 10 years, Steven Klein developed and managed all product development, sales team, legal, production and administration matters related to patient acquisition programs, REMINDERx and Starter-Scripts. He worked with the FDA to establish PDMA compliance on unique sampling programs and launched HIPAA-compliant, HCP-initiated REMINDERx patient coupon program utilizing compliance and persistency tools and pharmacy benefit administration through WebMD alliance. He has lived in NJ for 18 years and started his career in Toronto, Canada.
---
Vasyl Zayachkivsky, PhD
Chief Information Officer & Software Development Architect
Vasyl Zayachkivsky has more than 20 years of experience in business and scientific software engineering and a proven track record of architecting and implementing complex software systems, including large distributed and Web applications. He was a Senior Developer with Artemis International Solutions Corporation (New York). He also was the Senior Architect at Opus360 Corporation (New York), in the role of lead architect coordinating and directing the work of the architecture group. After Opus360 acquired PeopleMover, he successfully led the process of code integration and conversion of software architectures. Zayachkivsky was a Technical Expert/Senior Programmer Analyst at American Management Systems, Inc. (New York). He has served in a variety of academic and research positions in Canada and the Ukraine, with posts at the Institute for Applied Mathematics, Academy of Sciences, Ukraine, and the University of Montreal, Quebec, Canada. He holds a Ph.D., in Mathematics and Physics, from Voronezh University, Russia.
---
Julie Hochstein, CPA
Chief Financial Officer
Julie Hochstein has extensive experience preparing financial statements and providing tax and accounting functions to private companies in a broad range of industries. She is currently the owner and managing member of JKH Associates, LLC, a tax and accounting firm she founded 13 years ago. Hochstein graduated from the Brooklyn College of the City University of New York with a B.S. in Accounting and Finance.
---
Nate E. Lebowitz, MD, FACC
Acting Chief Medical Officer
Nate E. Lebowitz, MD, FACC, is Associate Chief of Cardiology in the Department of Medicine at Hackensack Hospital, New Jersey, where he also serves as Director of Nuclear Cardiology and Educational Coordinator for the Cardiology residency program. Dr. Lebowitz earned his medical degree from Cornell University Medical College in New York, New York, and completed his internal medicine internship and residency at Yale-New Haven Hospital in New Haven, Connecticut.
---
Adam Sackstein, MD
Medical Advisor
Adam Sackstein, MD, is Founder and Medical Director of The Pain Management Center with offices in Hamilton, Voorhees and Monroe Township, New Jersey. Dr. Sackstein is also on the faculty of Robert Wood Johnson University Hospital. He received his undergraduate degree from City University of New York, Brooklyn College and his medical degree from State University of New York Health Science Center at Brooklyn College of Medicine. His anesthesiology residency was completed at Yale University-New Haven Hospital. Dr. Sackstein is board certified in pain management and anesthesiology and is a Diplomate of the American Board of Pain Management.
---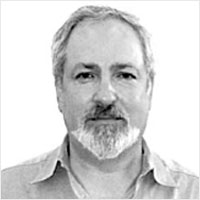 George Grodentzik
Director
Mr. Grodentzik served as ADS's Executive Vice President. He joined ADS in 1983 at a time when ADS was poised to expand dramatically in the healthcare automation arena. Mr. Grodentzik enhanced and further perfected the company's offerings. Mr. Grodentzik was also a major force in developing and formalizing the company's Support, Training, Implementation, Programming and R&D departments. Today, those departments are comprised of more than 100 people. Mr. Grodentzik continues to be very "hands on" at ADS as Executive Vice President, creating updates and enhancements to the current ADS Medics Solutions Suite which now consists of the MedicsDocAssistant EHR, the MedicsPremier and MedicsElite PM systems, and the MedicsRIS for radiology. He has a Bachelor of Science in Chemical Engineering from the Israel Institute of Technology and Master of Science in Computer Methodology from Baruch College (CUNY),
---
Nissim Ezekiel
Advisory Board Member
Nissim Ezekiel has been a member of the CMTC Advisory Board since 2003 and has over thirty-five years of experience in economic development, investment promotion and international public affairs. He spent twenty-five years at the International Finance Corporation (World Bank Group-Washington D.C.) from 1975 to 2000, served as Director of the Corporation's newly created Corporate Planning Department from 1992 onwards and was a member of the Corporation's Investment & Portfolio Committees during this period.
Ezekiel has since been Executive Director of the UN Commission on the Private Sector & Development in 2003, a member of the EastWest Institute's core team (in 2005) on the Gaza Project (an initiative to promote support for Israel's withdrawal from as well as to catalyze economic development in Gaza) and Chairman of the Advisory Board of Dalberg Development (in 2005-06). During this time he was also Executive Director of the Dalberg Task Force on Capacity for Program Delivery – constituted under the framework of the Clinton Global Initiative. Since 2009, Ezekiel has been a Member of the Advisory Board of Fundamental Value Partners, an investment fund based in Hong Kong, and in July 2012 joined the Board of Directors of the Seattle-based National Science Communication Institute (nSCI).
From September 2009 Ezekiel has been a regular contributor to Commodity Vision (and its online successor Financial Vision), a bi-monthly journal published from Mumbai, India – in which his column has analyzed contemporary political and economic issues in the United States. Ezekiel's consulting clients includes Darby Overseas Investments Ltd. (a part of Franklin Templeton Investments) whom he has advised on issues relating to private investment in infrastructure in emerging markets. Ezekiel is also currently active with Israeli companies and start-ups and their efforts to raise capital for new technologies, to find new markets and establish productive partnerships in India and in the U.S.
---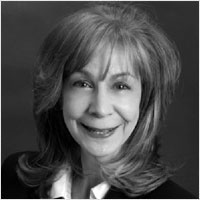 Sheryl Miller
Advisory Board Member
Sheryl Miller is a seasoned entrepreneur and has been a key force in achieving dramatic growth for several companies, resulting in their becoming acquired by much larger entities. Mrs. Miller founded her first business, LSM Computing, Inc., in Medical Practice Management and early Electronic Health Records for Physicians. That company was the first acquisition by a newly formed public company, Medical Manager, which eventually sold to WebMD while Sheryl was involved, with the stock going from an IPO of $ 11 to $ 114 in 2 years. Sheryl became a principal with Versyss Commerical Systems, growing it over a 5 year period and divesting the company into five vertical niches, selling each one individually to larger entities. Subsequently she joined PracticeOne, as SVP of Sales and Business Development, where she led a team to dramatically grow the company, resulting in an acquisition by Francisco Partners. Currently, Mrs. Miller is SVP of Sales and Business Development for Advanced Data Systems, (ADS). Mrs. Miller holds an MBA in Finance from Fairleigh Dickinson and a BA from Rutgers University.
---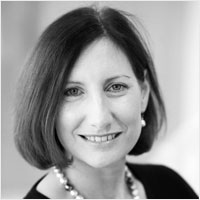 Paula Fedoris
Advisory Board Member
Paula Fedoris has more than 25 years of experience in leading digital transformation and "big data analytics" initiatives at Fortune 100 companies across a variety of industries. She has expertise in business strategy, marketing, media, customer analytics and optimization, as well as multi-channel marketing including digital, social, mobile, CRM, sales force and marketing automation and change management. Most recently she was the Chief Analytic Officer at a global advertising agency leading the analytics and marketing technology solutions divisions. She started her career in financial services working for world-class companies such as Chase, Citigroup and Goldman Sachs. She then took her passion for digital innovation and analytics to database marketing and digital agencies including Epsilon, Digitas/DigitasHealth, and Ogilvy where she built and led quantitative analytics teams. Fedoris graduated from Wharton with a degree in Finance and International Business.
---
Questions? Get in touch.
Learn how CMTC can revolutionize your healthcare delivery.
Contact Us